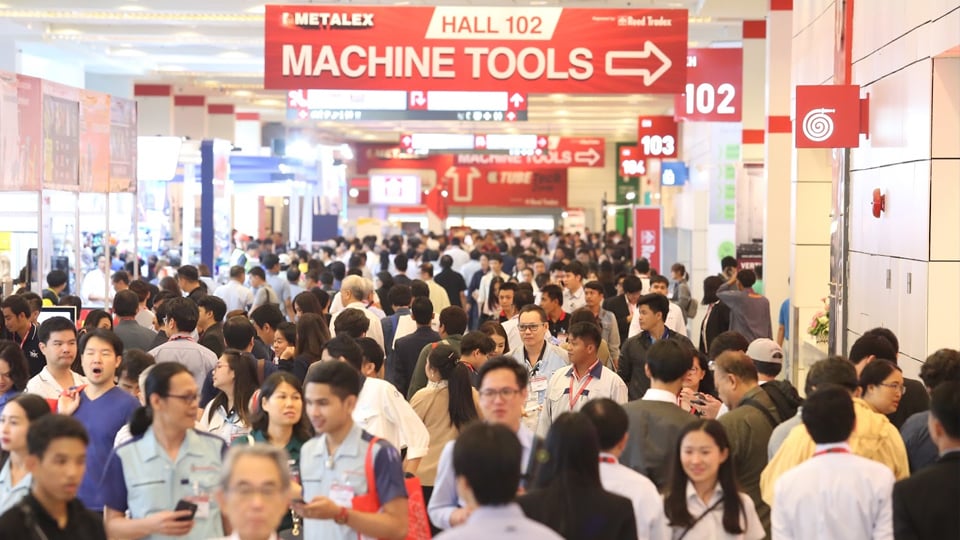 Exhibition
METALEX 2019 No.1 MACHINE TOOLS & METALWORKING EXHIBITION SERVING ASEAN – 33rd EDITION
METALEX 2019
No.1 MACHINE TOOLS & METALWORKING EXHIBITION SERVING ASEAN – 33rd EDITION
The Year's Largest Event for Metalworking Community!
Target business of tomorrow at ASEAN's largest venue for industrialists at "METALEX 2019" – ASEAN's number 1 metalworking technology exhibition under the theme of "New Smart Technologies"! This is where industrial leading technologies from 4,000 brands, 50 countries and 9 international pavilions will make their introduction to raise the efficiency of metal fabrication. The event will be complemented with an array of special activities and conferences that match every metalworking profile' interests, as well as offering convenient business matching service through pre-show online registration. Join us to make your move towards desired success.
Don't Miss 3 New Profiles in 2019!
Accommodate every buyer's needs with 3 new and bigger profiles:
Smart Wire and Tube - latest technologies and machinery for metal wire & cable, as well as tube & pipe on a larger exhibiting space.
Smart Materials – Learn more about the up-and-coming new smart material aluminum at "Smart Materials Zone" – the meeting venue for providers and buyers of aluminum and other smart materials that will play important role in the New S-Curve industries, Mega Project and more inside Welcome Hall 105.
Smart Sensor Technologies – a new exhibit profile with smart sensor technologies inside ROBOT X Hall 106.

Join Conference to Amplify Business Advantage.
Learn more about the artificial intelligence to improve future productivity at "A.I. Forum."
Ready to enter the age of 4.0 with automotive of the future at "EV TECH Forum."
Increase your metallurgy knowhow at the 8th Metallurgy Forum.
And many more conferences with special topics to promote sustainable industrial learning.


A Special Service Designed for Both Buyers and Sellers.
Shake Hand with Success at "Business Delegation Lounge" - an exclusive business discussion function for sponsoring exhibitors and premium prospects from both within Thailand overseas. For more information please contact

delegation@reedtradex.co.th

Visitors will receive an email with a recommendation shortlist of 10 exhibitors, so it will increase the chance of these key buyers discovering you at the show.
Your Key to the Future of Manufacturing Awaits at ROBOT X
Level up productivity, increase ROI, and take full advantage of the cutting-edge robots at "ROBOT X" – the most comprehensive event on manufacturing robots, software, solutions, and SI in ASEAN that will transfer the new power to manufacturers alongside topics-specific seminars and counseling. This is the key to the future of manufacturing for every industrial sector!
Smart Materials Zone
Smart materials are the answer for the future of metalworking. "METALEX 2019" will launch ASEAN's first "Smart Materials Zone" to welcome suppliers of smart materials especially of the much-wanted aluminum to present your products in one of the world's fastest growing market.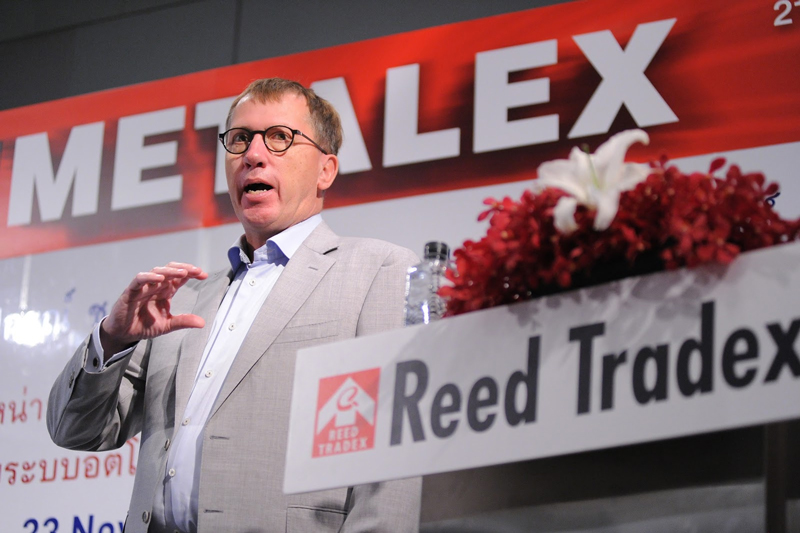 ! Aim Higher at The German High Tech Pavilion
Witness ASEAN's first launch of various "Made in Germany" technologies from over 50 German brands at The German High Tech in Metal Working Pavilion through collaboration by the German Machine Tool Builders' Association (VDW) and Reed Tradex. Moreover, be captivated by Asia's first ever debut of UMATI - the latest IoT solutions for Universal Interface that seamlessly integrates different machinery for the most effective manufacturing operation. Don't miss the chance to widen your productive vision and network with the world's leading industrial partners!
Easy Online Pre-registration
To help facilitate visitors' experience, easy online pre-registration is available at www.metalex.co.th You can print your e-Badge and bring to the show to save time from registration queue and receive the following benefits.
Collect a badge holder for your e-Badge in front of the exhibition hall to get instant access.
Free Official Show i-Directory.
Free updates on industry and show updates direct to your mailbox.

Group visit:
For group visitors (at least 5 members from the same organization), exclusive benefits will be offered to your group as well when you pre-register online
Fast track to the exhibition: visitors' badges are available at Group registration counter.
A complimentary show i-directory.
Exclusive! Match Me Recommendation Service.

METALEX is delighted to offer on online matching service by providing you a 10 recommendation short list via e-mail before show day. This is design to help you plan a more time-efficient visit (the system will analyze data from your information during registration.)
Never Miss Out on the Latest Updates!
Facebook : www.facebook.com/metalexpage/
Website : www.metalex.co.th
Enjoy our shuttle service METALEX LINK from-to Halls 99 and Welcome Hall
Source : Reed Tradex