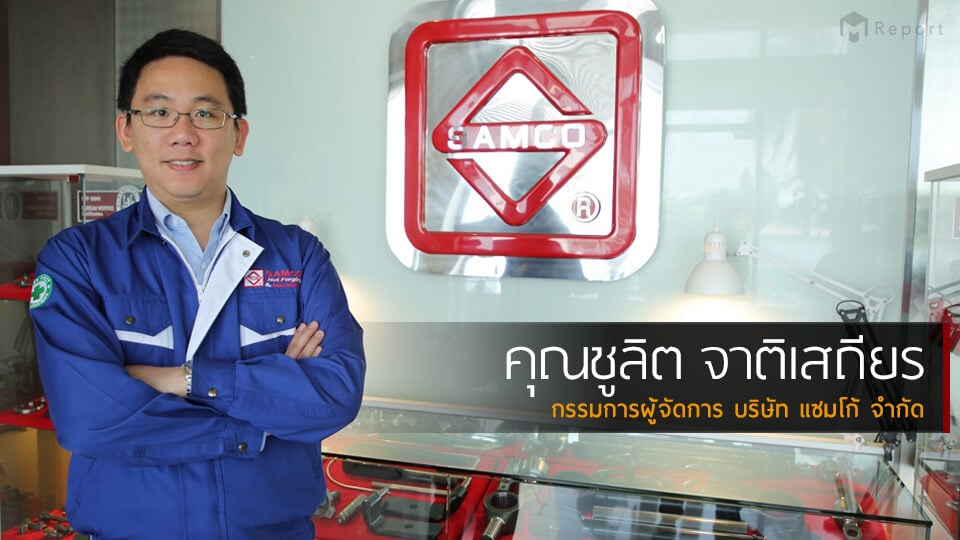 The Story Behind SAMCO's 30 Years in Auto Parts Industry
As one of the leading auto part manufacturers in Thailand, Samco Co., Ltd., or Standard Auto Manufacturing Co., Ltd. (SAMCO) has long been in the business for over 30 years with variety of engineering know-how strengths, integrated production process from metalworking to steel fabrication process. The Company receives certification of the international standard for quality management - ISO9000 and the International Standard for Automotive Quality Management Systems - IATF 16949. The Company's auto parts production covers cars, trucks, and motorcycles, as well as agricultural machinery. It serves as the OEM for many automobile brands, namely, Isuzu Motors, Mitsubishi Motors, Honda, Yamaha, and Toyota.
Mr. Chulit Jatisatien, Managing Director of Samco Co., Ltd. gave an exclusive interview with M Report Industrial New Agency, on an overview of business operation in 2019, key manufacturing technologies of Samco, its three-year investment plan as well as the company's strategies toward trends of electrical vehicles (EV); all are very interesting and beneficial to the automotive industry in many aspects.
SAMCO's Business in 2019
Samco's products consist of 2 main groups: Tools Set is an automobile equipment produced and delivered to car assembly plant; Suspension Parts of automotive suspension system which are connected to safety system of steering system.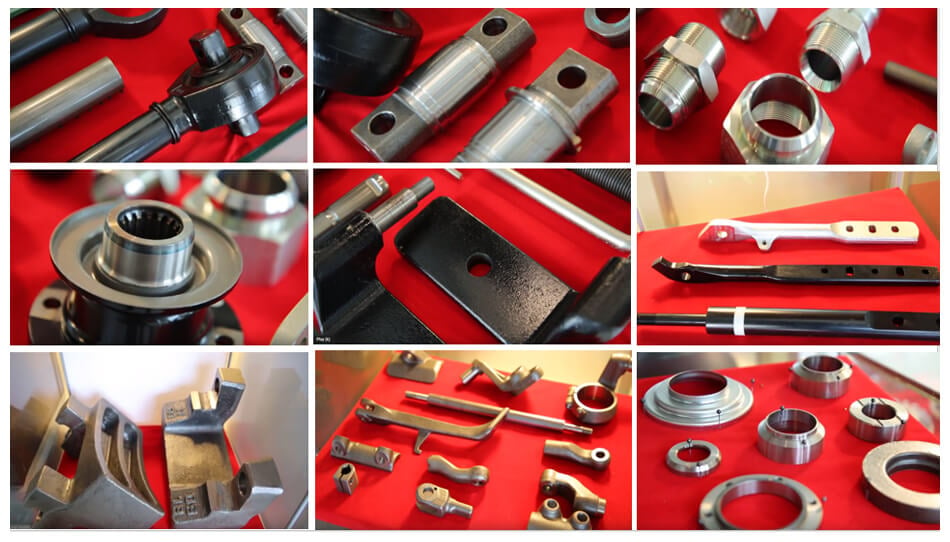 SAMCO's domestic market share reaches 90% and oversea market share covers another 10%, mainly exporting to Japan's big automobile brands, namely, Isuzu Motors, Mitsubishi Motors, Honda, Yamaha, and Toyota. Those are major clients whose confidence is with SAMCO's quality products.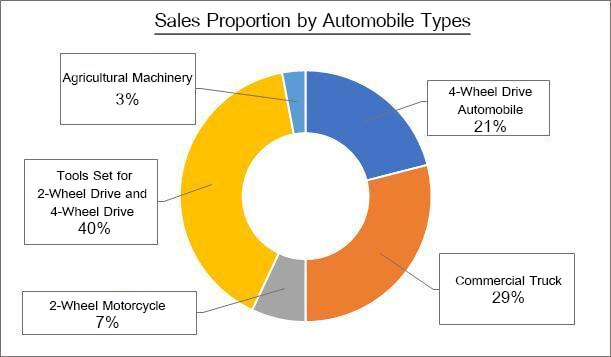 The Outgrowth of Technology is the Quality of a Product
SAMCO determines to intensively develop technology in many dimensions. The two key technologies of the company are hot forging and machining.
Hot forging can be defined as "a metal shaping process" in which a metal part is heated up to the required temperature and then is placed into a mold to shape into a workpiece. SAMCO has a partner with expertise in precision hot forging from Japan, with whom the company had always been exchanging the technology knowledge and eventually invested to launch a joint venture in Thailand.
Another technology is machining or the process of turning, grinding, milling and drilling. Working with our supplier Taegutec Thailand, we are able to develop the right manufacturing solution at competitive costs. The company was introduced with new technology and received advice from specialists from Korea to improve workpiece quality with appropriate cutting tools which are suitable for a workpiece and machinery. Apart from producing good quality workpieces, Taegutec is also the answer to the cost reduced production by 30%-40% while SAMCO still effectively maintains its product quality at international standards. This is in line with Taegutec product research and development which focuses on cost reduction and increased production performance in response to long shelf life of the product.
"Working with our supplier Taegutec Thailand, we are able to develop the right manufacturing solution at competitive costs."
Examples of the Right Solution from Taegutec
Originally, SAMCO used solid carbide for the drilling. When the tool life ends, it has to be reground and coated in order to be reused. Upon reusing, there is a problem of low tool life. To this regard, Taegutec had a solution to provide low cost per piece by replacing solid carbide with an indexable insert. This helps SAMCO to plan and control the production as targeted by which knowing in advance how many workpieces one bead of tool life will produce.
"If a manufacturer does not develop oneself, he might lose competitiveness. Without being able to reduce the price as client's needs, one might lose more business opportunities."
SAMCO's Investment Plan and Business Outlook
Mr. Chulit revealed that the investment for the next 1-3 years would focus on the investment of higher production efficiency. SAMCO will place importance upon two main parts:
1. Automation system to cope with labor shortage.
2. Software system to help with management and to promote production efficiency.
In addition, the plan and the main objectives are: "We want to be the leader with the expertise in metal fabrication to compete with other foreign manufacturers." In terms of revenue, the company confidently aims for the revenue in the next three years to grow by 30%-40% from 2018.
As for the competition situation within the automotive business, Mr. Chulit described the intense competition within the auto parts manufacturer's market in terms of demands of lower price quality and high standard products since most of the customers can compare the products worldwide. As a result, the business owners have to adjust themselves with the situation due to their perpetual confrontation of new competitions. Therefore, SAMCO seriously places the importance upon cost structure in all aspects.
"When the competition gets more intense daily and we want to survive as a competitor within the industry, we must constantly improve ourselves."
EV Period and the Existence of SAMCO
The head of SAMCO answered with conviction that SAMCO would survive and stay strong within the automotive industry, and would never miss an opportunity to find new markets to enhance SAMCO's strengths through diversified business expansion such as developing products in agricultural machinery, studying train and railway system with marketing activities, and developing EV parts. Mr. Chulit also added that another important thing needed to review for improvement and development was to build products under the company's own brand just like what he had done when he started the business. Those actions would take SAMCO to survive the risk and even create a stable growth opportunity no matter how the automotive market would be in the future.
"The upcoming EV trend will cause the dramatic reduction of the auto parts volume and the parts must have high precision quality. Of course, it is an obstacle for SAMCO, and we have to develop our products. On the other hand, we also see a great opportunity. If we want to survive and to be a competitor within the industry, we have to rapidly improve ourselves, whether the EV is coming or not".
Interview Clip of Mr. Chulit Jatisatien and clip of SAMCO's production line
Source : M Report