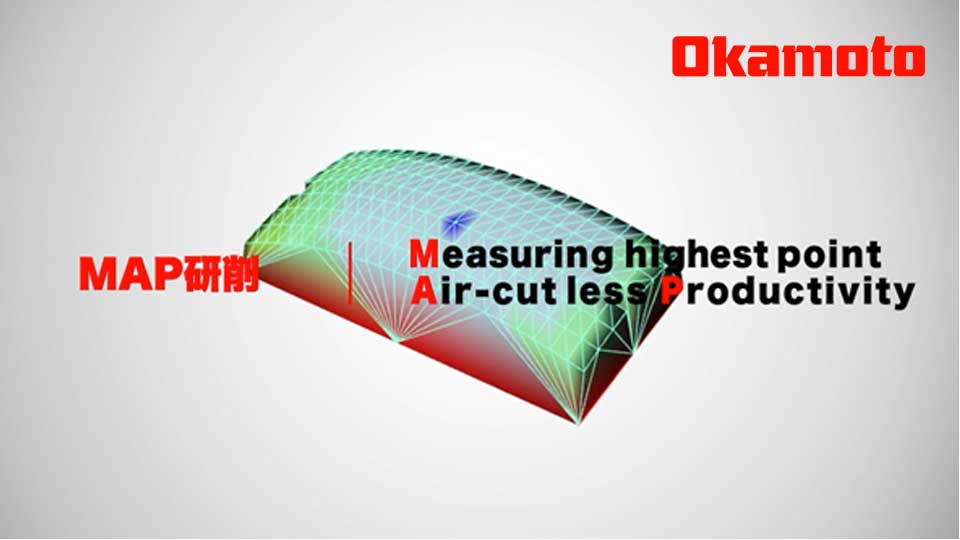 Okamoto's fully automatic grinding system "MAP GRINDING SOFT"
MAP grinding means [Measuring highest point], [Air-cutless], and [Productivity], will automatically grinding the workpieces mounted on the machine. It is software that automatically creates a program and starts grinding process from the highest part and measure, automatically selected and adjusts grinding conditions and dress conditions according to information in the pre-installed database.

Ultra-Precision Double Column Type Surface Grinding Machine UPG-CHLi series

Features of MAP grinding
Automatic measurement of workpieces by importing CAD data

Operator less on-board measurement and automatic creation of optimal grinding path

Automatic grinding program created from many years of grinding experience

Post-grinding measurement and correction program generated
【flow 1】
Just by importing CAD data, on-machine measurement is performed along the workpiece. Minimize operator skills with automatic programming and measurement. (When the target workpiece has a hole, it is equipped with a function to omit the measurement point.)

【flow 2】
The measured data is calculated instantly, and the surface shape of the work is generated on the MAP and visualized.

【flow 3】
The program will automatically create a grinding path with the optimum path from the highest start point.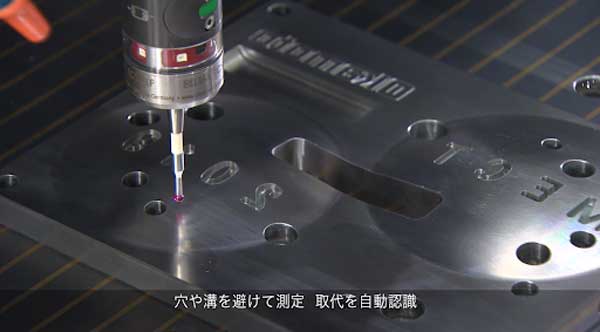 【flow 4】
The grinding program includes the grinding conditions and dressing conditions that have been cultivated over many years of experience, and the optimum grinding path for the fastest grinding conditions are generated, which leads to a significant reduction in grinding time.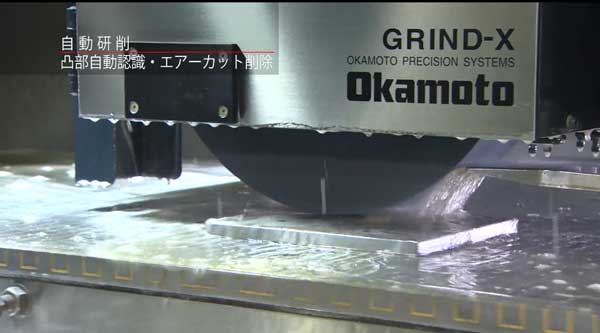 【flow 5】
When grinding processing is completed, it is automatically measured whether the specified dimensions are reached. If necessary, correction grinding data will be created, and correction grinding will be performed automatically until reaching the correct dimensions.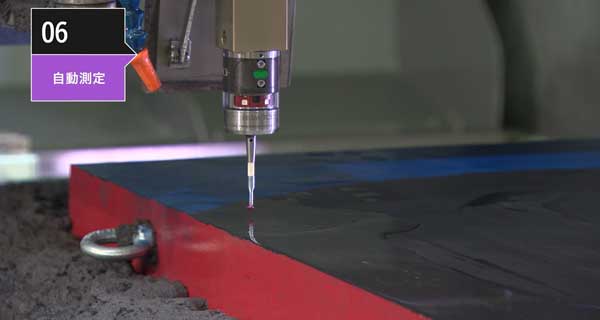 By installed the MAP grinding system on Okamoto's grinding machine, which achieves ultra-precision and stable accuracy, we will realize complete automation from on-machine measurement to regrinding.