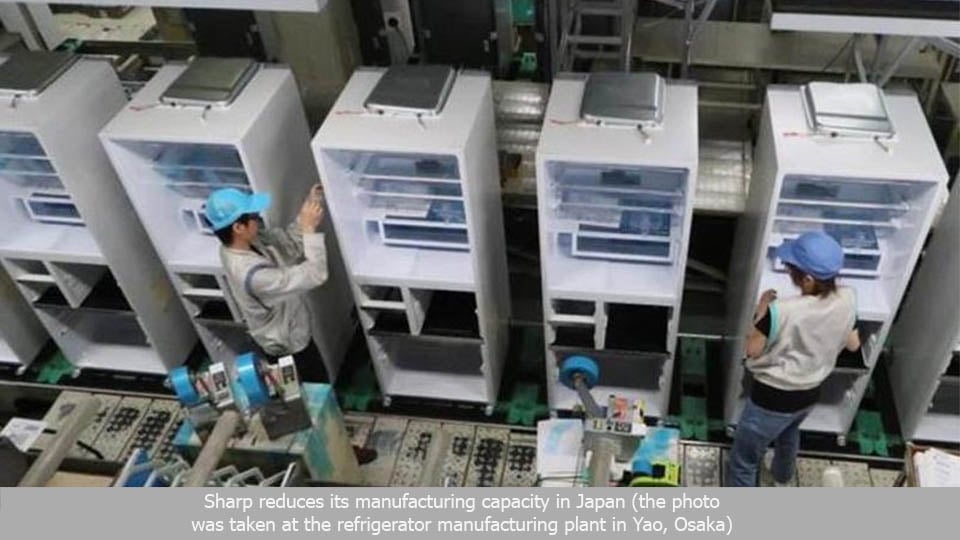 Sharp To Move Its Refrigerator Manufacturing Base to Thailand
Sharp has announced to end its refrigertor production in Yao city, Osaka, in September 2019 after having been responsible for manufacturing refrigerators for a long period of time or since 1961. The current plant will be demolished and reconstructed to be an office for the design and development department. The new manufacturing base will move to Thailand.
The Yao plant used to manufacture many types of electrical appliances, such as refrigerators and air conditioners. After year 2000, some of the productions have been transferred to the plants abroad. Meanwhile, the plant has also been in use for the design and development office base, which now becomes running out of space for work.
Having become a subsidiary of Hon Hai Precision since August 2016, Sharp is back to profitability. This results from the reinforcement of home appliances manufacturing and the recruitment of more designers.
The Yao plant, however, will still be responsible for manufacturing the office light bulbs. In addition, Sharp has planned to end the production of LCD televisions at the Tochigi plant in December 2018, transforming all the domestic plants to merely manufacturing electronics parts.
Source : Nikkan Kogyo Shimbun