Find a reliable and high-quality Chinese supplier in Henan Export Commodities Online Fair 2021
Henan Export Commodities Online Fair 2021 (ASEAN Station-Mechanical Equipment Fair) is a full-scale virtual exhibition to be launched online from 18 March to 10 April 2021 and has now opened its doors to potential buyers.
This online fair is hosted by the Department of Commerce of Henan Province, P. R. China, and organized by CMEC International Exhibition Co., Ltd., which is one of the biggest and most renowned exhibition companies in China and a member of China National Machinery Industry Corporation (SINOMACH) which is a Fortune Global 500 enterprise and has continued to rank first among the top 100 enterprises in China's machinery industry.
Henan is at the heart of manufacturing in China and is beefing up efforts to promote industrial restructuring and upgrading now, develop advanced manufacturing and foster strategic emerging industries, as part of its broader drive to realize high-quality development. There are more than 140 Henan suppliers in the Fair; the products are covering automotive parts, machine tools, hydraulic fittings, coated paper making machine, automatic lubrication system, water pump, bearing, abrasives, mold, etc. They are wildly used in many fields of industries, such as automotive, aviation & aerospace, power, engineering, construction, mining, metallurgy, environmental control and so on.
The Online Fair is separated into two parts, one is 24hX365days showcase on the platform. Visitors who are looking for Chinese suppliers and would like to discover more details can log in and browse at the web www.smex-asean.com. The registration for buyers is free of charge! The buyer not only can release purchase requirements and view the supply information but also can inquire about quotation or initiate online video meeting appointment with any suppliers you interested in. The other is the 1V1 Business Matchmaking meeting by video conference Application ZOOM. The Matchmaking meeting is the main part of the Online Fair. The Matchmaking brings visitors and exhibitors together. We make appointment and meeting planning for visitors and exhibitors before the start of the trade fair. Meanwhile, we will give you personalized suggestions according to your interests.
Anyone interested in attending the 1V1 Business Matchmaking Meeting at the online fair can contact the CMECEXPO team at chenjh@cmecexpo.com The 1V1 Business matchmaking meeting is also free of charge for visitors and buyers.
Please contact us via chenjh@cmecexpo.com if you are interested in 1V1 business matchmaking for free charging.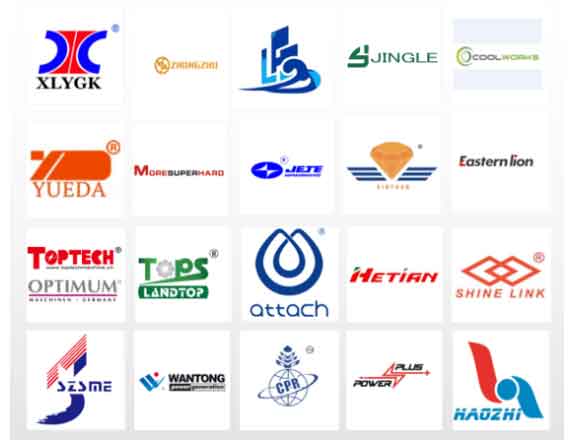 CMECEXPO ONLINE FAIRS COMING SOON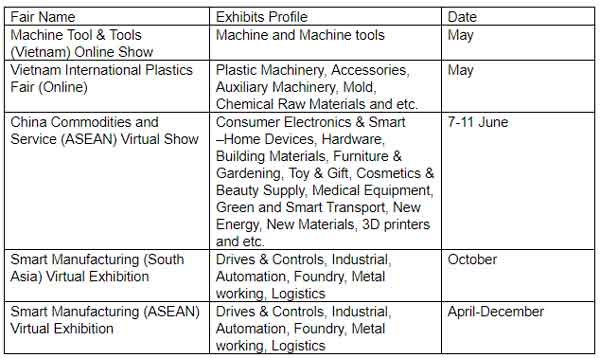 Source : CMEC International Exhibition Co., Ltd.,