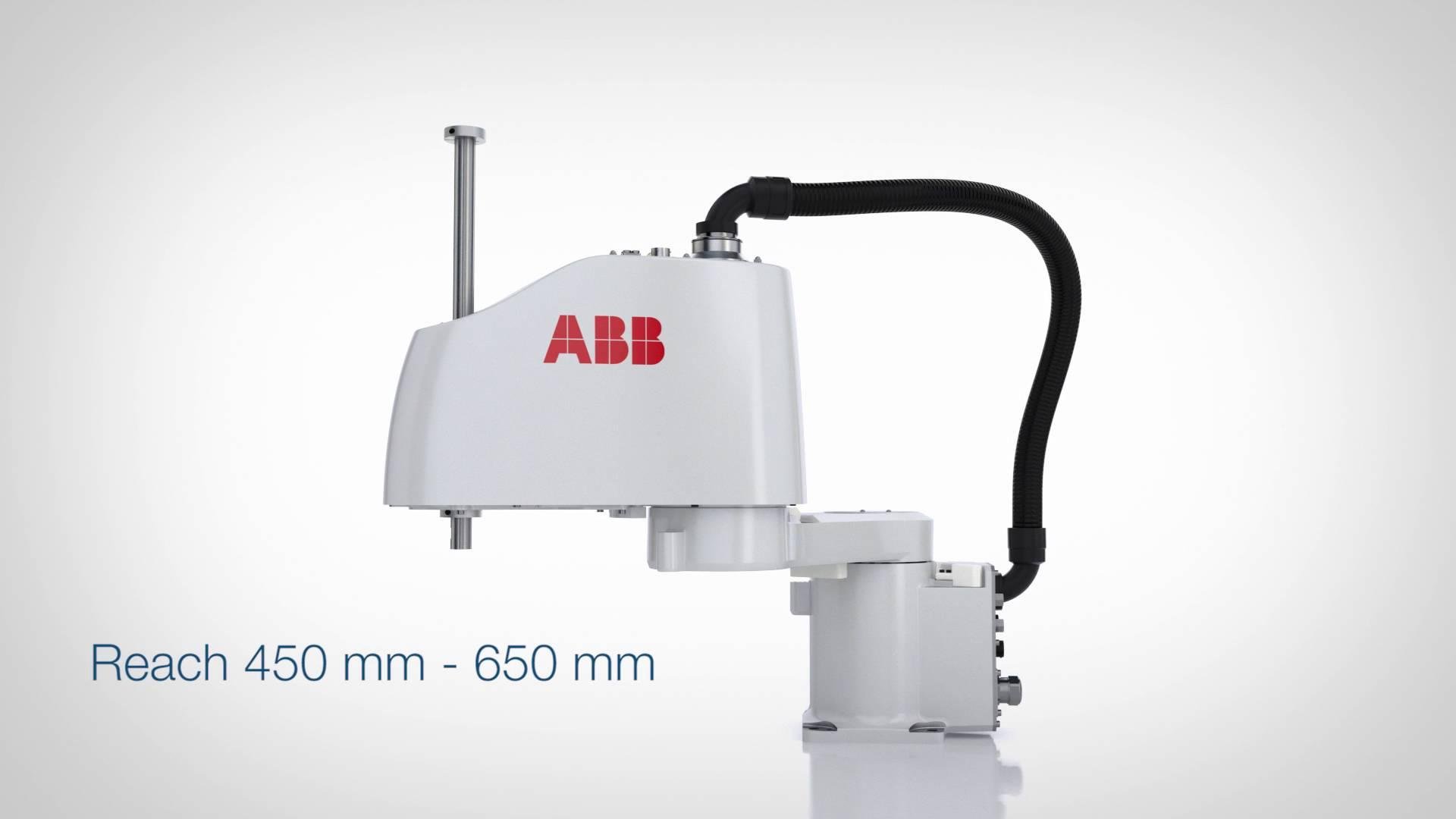 IRB 910SC SCARA - High speed picking & assembly robot from ABB
The IRB 910SC (SCARA) is fast, cost-effective, and, because it's from ABB, accurate.
In designing its Selective Compliance Articulated Robot Arm (SCARA), or IRB 910SC, ABB has delivered a single arm robot capable of operating in a confined footprint. ABB's SCARA is ideal for the Small Parts Assembly, Material Handling and parts inspection.

3 Different Robot Arms Lengths to fit your requirement.
With a maximum payload of 6 kg, the IRB 910SC is available in three configurations (IRB 910SC –3/0.45, IRB 910SC – 3/0.55m, and IRB 910SC – 3/0.65.) Tabletop mountable, all variants are modular by design, with different linking arm lengths and have individual reaches of 450 mm, 550 mm and 650 mm, respectively.
ABB's SCARA family:
Design for a variety of general-purpose applications such as tray kitting, component placement, machine loading/unloading and assembly. These applications require fast, repeatable and articulate point-to-point movements such as palletizing, depalletizing, machine loading/unloading and assembly.
Ideal for customers requiring rapid cycle times, high precision and high reliability for their Small Part Assembly applications and for laboratory automation.
Main applications:
Small Parts Assembly:

Screw driving
Inserting
Assembly/ disassembly
Mounting

Material Handling:

Picking and placing
Parts transfer
Parts handling
Sorting
Packaging

Inspection:

Product inspection
Testing
Quality control
More information, please contact
ABB Power Grids (Thailand) Limited
Khun Phongsa Tantayothin
Tel. 085-661-6572
email : phongsa.tantayothin@th.abb.com
website : www.abb.co.th
Source : ABB Power Grids (Thailand) Limited