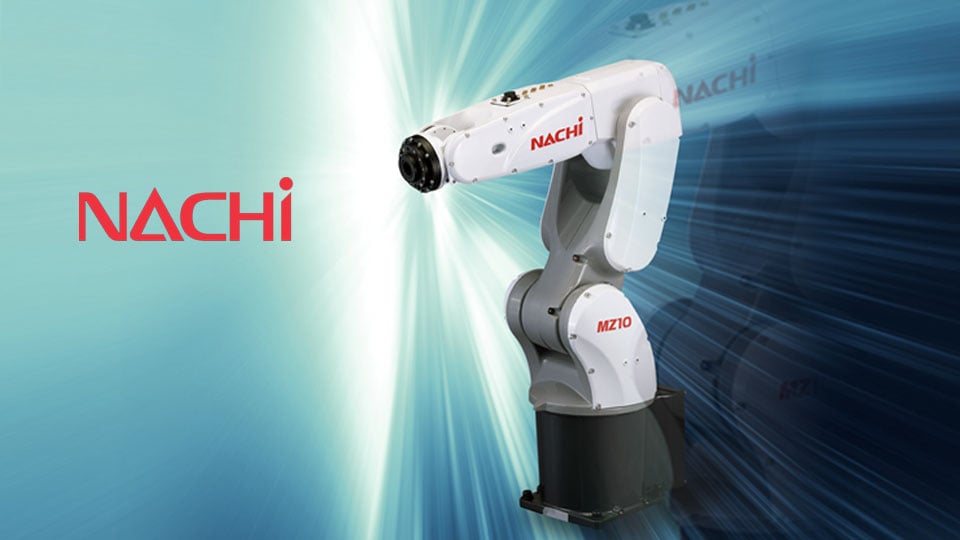 Nachi MZ10 High speed/High precision compact robot
Nachi MZ10 is a high speed and high precision compact robot available in dust and drain proof specifications, multiple installation orientations with payload 10kg. The internal wire routing for the tooling significantly increases cabling reliability so that operations in a narrow space are possible. Wide operating range improves productivity and also high spec/ performance applications such as vision sensors are available. Meets various automation needs.​
MZ10 achieved 10 kg payload with the same dimensions and workspace as MZ07:
■ Number of controlled axes 6 axes
■ Payload 10kg
■ Maximum reach 723mm

MZ10 meets various automation needs:
■ Picking
■ Deburring/Polishing
■ Machine loading
■ Mounting


More information, please contact:
NACHI Technical Center
NACHI TECHNOLOGY (THAILAND) CO., LTD.
Tel: (+66) 02-258-4101-2
Fax: (+66) 02-258-4103
E-mail: thiti.suakhamron.jm@nachi.com, chedsadapong.woranopsud.ha@nachi.com,
Website: http://www.nachi.co.th
Source : NACHI TECHNOLOGY (THAILAND) CO., LTD.