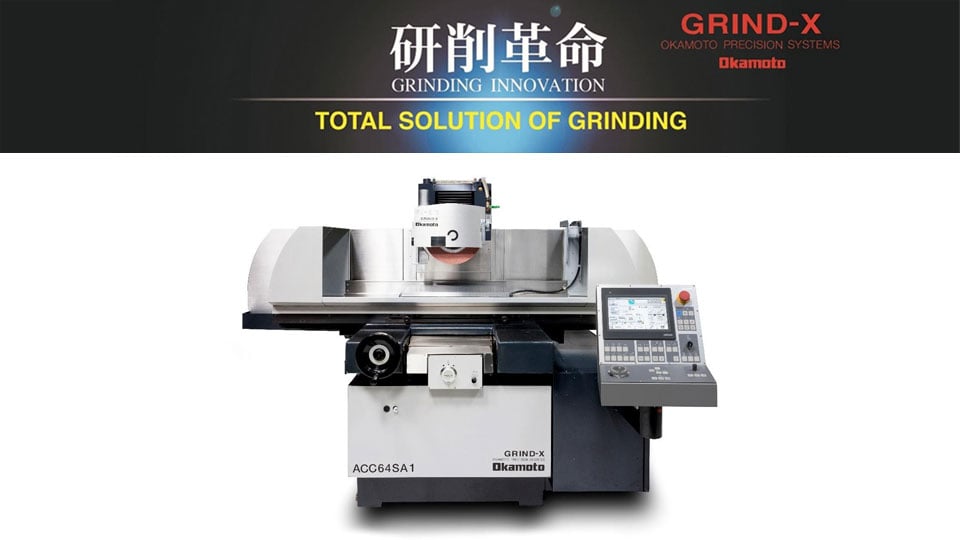 OKAMOTO Precision Surface Grinding Machine, Model: ACC-SA1 Series
OKAMOTO Precision Surface Grinding Machine, model: ACC-SA1 Series is a next generation standard surface grinder series equipped with a newly developed user- friendly controller. It features a high level of standard equipment to ensure easy handling, quick and precise small part production. The robust cast iron construction and double-V slideways in both table and crossfeed ensure long term precision. The intuitive operation of the controls simplifies usage and increases productivity considerably.
Feature:
■ Position teaching system apply for all operation
■ Compact footprint design
■ New control allows for easy monitoring of different information and LCD touch screen
■ Chuck side single point dresser for auto dress function with compensation
■ Spindle inverter for spindle speed adjustment
■ Auto retrace function after completed cycle
Saddle type construction:
Compact footprint design for Saddle type construction with high precision casting of frame & saddle with V-V shape slideway for both table and crossfeed with hand scrapped for high precision and long term accuracy. Ergonomic design with easy to operation from many different positions.

More simply operation with New controller:
Okamoto's control system simplifies the grinder's fully automatic cycle. Utilizing the large LCD touch screen display for easier auto grinding cycle, auto dress with compensation function, shift plunge grinding mode and self-diagnostic function has been installed.
AC Servo motor for vertical and cross feed movement with manual MPG handwheel simplified and convenience for the operator manual feed to control small movement.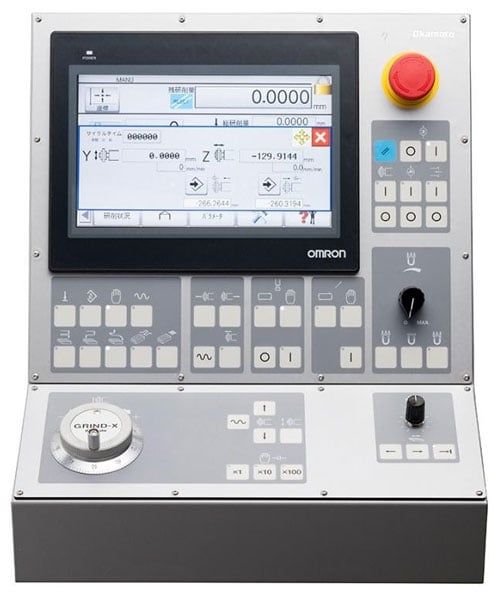 Easy setup in single screen:
All grinding parameters can be set up on screen. Course & fine grinding infeed amount, can be selected by up down pushing or direct amount selected.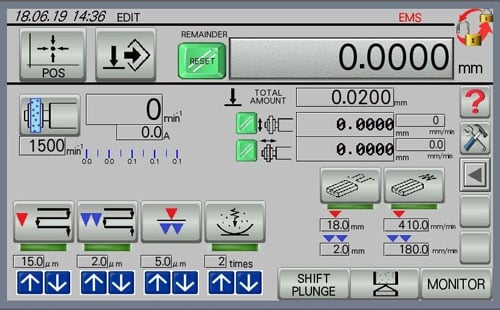 Course & fine grinding infeed amount, can be selected by up down pushing or direct amount selected.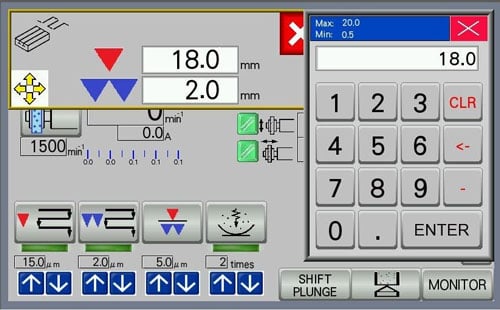 Grinding wheel rotation speed can be adjusted by up down key or numerical keypad enter amount directly is possible.

Grinding whe​el dressing screen:

Automatic grinding wheel dressing set up screen by teaching model help operator for easy initial setup. Entering wheel width and parameter for coarse & fine grinding can be set separately for automatic well dressing and compensation amount.
Monitoring screen and Self-Diagnostics:

Monitoring screen to check current grinding process , until reaching the size , cycle position and retrace position on one screen for easy monitoring . Self-diagnostic screen to corresponding part in wire number when machine has an alarm occurred.
Automatic retrace position: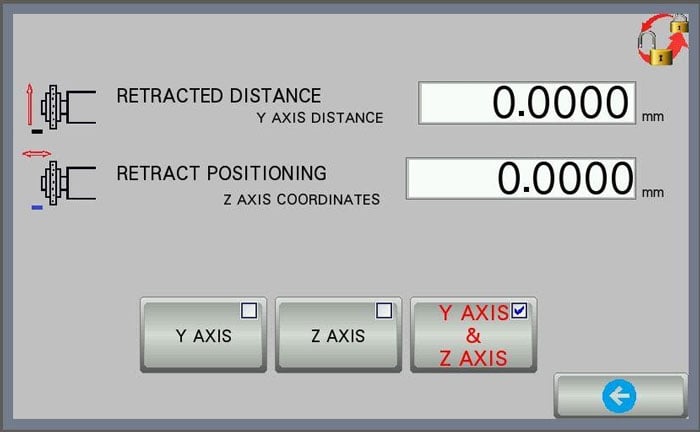 Setup retrace position or amount for vertical and crossfeed. After a complete grinding cycle, the machine will move and stop at a specified retrace position ready for next part grinding.
Interested please contact:
Okamoto (Thai) Co., Ltd.
174 Mu2, T.Chamaeb, A.Wangnoi, Ayutthaya 13170
Email : sales@okamotothai.com
www.okamotothai.com
Source : Okamoto (Thai) Co., Ltd.