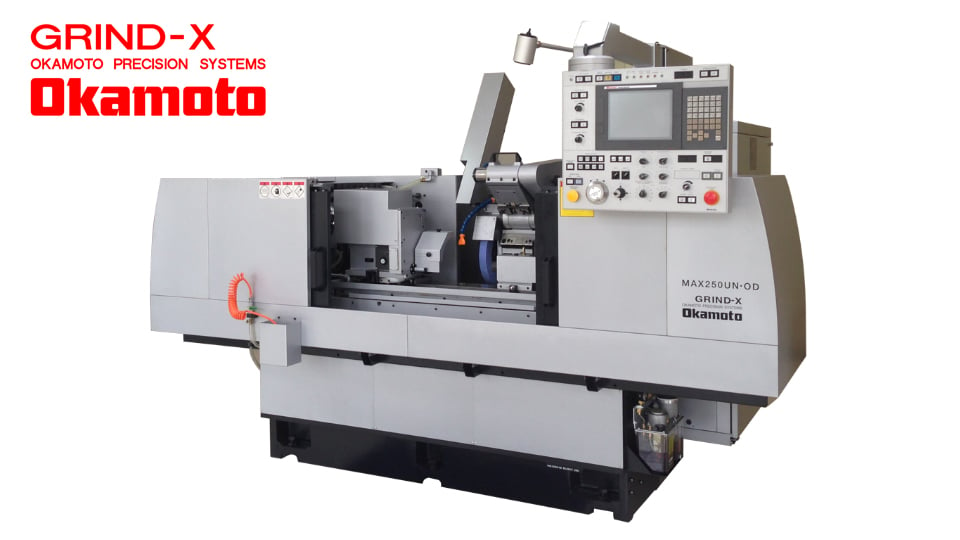 OKAMOTO Cylindrical Grinding Machine MAX-N-OD Series
MAX-N-OD Series:
This MAX-N-OD Series can automatic setting function of grinding parameters and dress data by graphical screen to reduce the data input time. Maximum grinding diameter is φ200 or φ300mm, the distance between centers can choose from 250/300/500/900/1500mm.
V-V table way and T-Frame casting:
V-V table way construction reduces grinding pressure by one half and greatly improves straightness accuracy compared to V-Flat way systems. Solid single piece T-Frame precision casting provides superior rigidity and thermal stability.
Grinding data automatic setting function:
By only data input of abrasive grid size and with, and work finish size, it is automatically programming of most suitable grinding parameters which is added grinding theory to our experience.
Touch panel input:
There is no language on the CRT. With a panel button and touch on CRT, it is possible to apply the complicated form.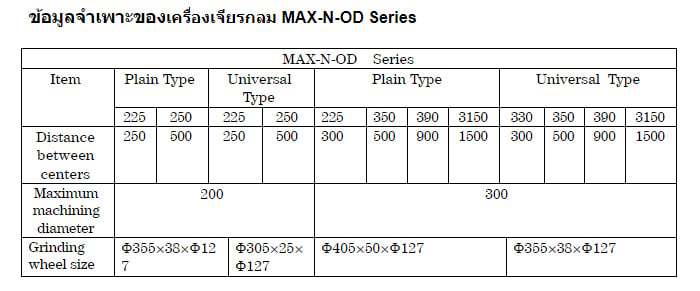 More information and inquiries, please contact:
Okamoto (Thai) Co., Ltd.
174 Mu 2, T.Chamaeb
A.Wangnoi, Ayutthaya 13170
Email : sales@okamotothai.com
WWW.OKAMOTOTHAI.COM
Source : Okamoto (Thai) Co., Ltd.