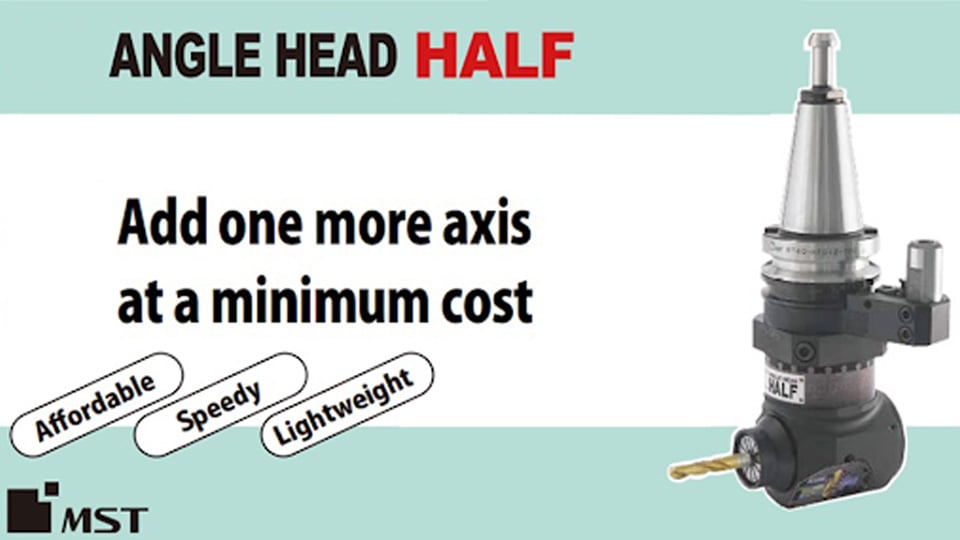 MST ANGLE HEAD HALF
MST ANGLE HEAD HALF - Optimal design for drilling and tapping! Add one more axis at a minimum cost
Drilling and Tapping account for 80% of angle head operations. We re-designed our angle head for the necessary functions and performance, and that's how our lightweight, compact angle head was born.
Angle Head Half provides the perfect solution

- Shorter delivery: Ready to use after quick set-up. You can prepare your block in house.
- Llight weight and compact: Minimum body thickness. Automatic tool changing (ATC) possible on small machining centers
- Repair it yourself: Easy disassembly and assembly. Reduces process downtime. Substantially reduces operating costs.
More information, please contact:
MST Corporation Thai Ltd.
โทร : 02-136-5795, 5796
FAX : 02-136-5797
Email: thai@mst-corp.co.th